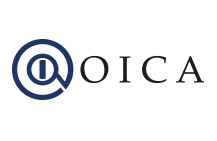 OICA changes its logo
OICA will celebrate its centennial in 2019.
In preparation of this event, OICA has changed its logo.  The aim is to reflect, in a modern logo, the future auto-mobility, based on the new technologies of connectivity.  The logo contains graphically the OICA acronym and contains several auto-related symbols, reflecting a start/stop button, a (steering) wheel and connectivity.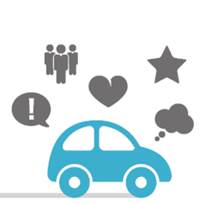 Global image and reputation of the auto industry – June 2015
How to find us
OICA is based in Paris, France.                                      4 rue de Berri, 75008 Paris