Media Center
At a press conference at the Automobile Club de France, OICA President Christian Peugeot presented Jean Todt, Special Envoy of the UN Secretary-General for Road Safety and President of the FIA, the consensus obtained from the manufacturers (OICA members) regarding the safety requirements to be promoted by the authorities of each country.
The global automotive industry, represented by OICA, is committed to improving road safety worldwide.
OICA calls on governments around the world to place all players in the automotive sector on an equal footing by setting mandatory minimum vehicle safety requirements for all new vehicles sold on their territory. Experience in developed markets has shown that safety legislation upholds the principles of free and open competition for the benefit of all road users.
OICA will put its expertise at the service of the States and is committed to convincing and assisting various countries to implement in their legislation the minimum safety requirements defined.
However, OICA warns that focusing only on the specifications of new vehicles is not enough, and recalls the need to accelerate renewal of the fleet which is often very old in emerging countries. In addition, it is also essential to consider sometimes very specific local conditions in terms of road infrastructure, fleet maintenance, the behaviour of road users and traffic.
Christian Peugeot recalls that "It is essential to take advantage of the experience gained in developed countries, where such an integrated approach involving all factors has resulted in unprecedented levels of road safety despite a high concentration of traffic. Manufacturers have worked for decades to advance the safety of their vehicles and the results are convincing. These advances must serve the greatest number for the good of all "
Jean Todt said: "I am pleased to see that, for the first time, the automotive industry agrees that a minimum number of safety equipment should be available in all countries." The OICA Manifesto is an important step forward. I urge manufacturers to go further by anticipating as much as possible the implementation of these legislative obligations. The International Conference to be held in Stockholm next February will provide them with an excellent opportunity to demonstrate this commitment. I hope this rendezvous will mark a decisive step in favour of road safety ".
Every year, more than 1.3 million people die in the world and up to 50 million others are injured in road accidents.
Low- and middle-income countries account for 93 per cent of deaths, while the same countries account for only 54 per cent of the global vehicle fleet.
Half of road deaths affect the most vulnerable users such as pedestrians, cyclists and motorcyclists. According to the World Health Organization data released in July 2017, global road unsafety is the leading cause of death in low- and middle-income countries and is the leading cause of death among young people 5 to 29 years old. Moreover, it is very expensive for the economy, and includes almost 3% of the countries' GDP.
The OICA manifesto and the list of minimum requirements for car safety are available under the following link: www.oica.net
About OICA:
The world association OICA was founded in 1919 and celebrated its centenary in February 2019 under the patronage and in the presence of Mr. Emmanuel Macron, President of the French Republic.
It brings together 38 national professional associations from around the world, including all major car producing countries in Europe, America, Africa and Asia. OICA is the only non-governmental organization of car and truck and bus manufacturers, accredited to the United Nations, which represents their technical interests to international institutions and organizations. OICA coordinates global harmonization of vehicle regulations.
OICA's activities contribute to the worldwide deployment of technologies and know-how, in the interest of all countries. Member countries are strongly committed to improving road safety, protecting the environment and globally harmonizing technical regulations and standards. OICA also collects and publishes international statistics and coordinates the annual calendar of motor shows around the world.
For more information:  www.oica.net
Yves van der Straaten, Secretary General, + 33 (0)1 43 59 00 13, yvanderstraaten@oica.net
Press contact CCFA:
Laure de Servigny – l.deservigny@ccfa.fr – +33 6 70 18 88 75
Download OICA press release
Download OICA press release in French version
Download OICA Manifesto on global road safety
---
ICV 2019 occured in Tianjin from May 8 to 9. Photos celebrating this event can be viewed by clicking on:
http://www.pailixiang.com/album_ia303565730.html?from=singlemessage&isappinstalled=0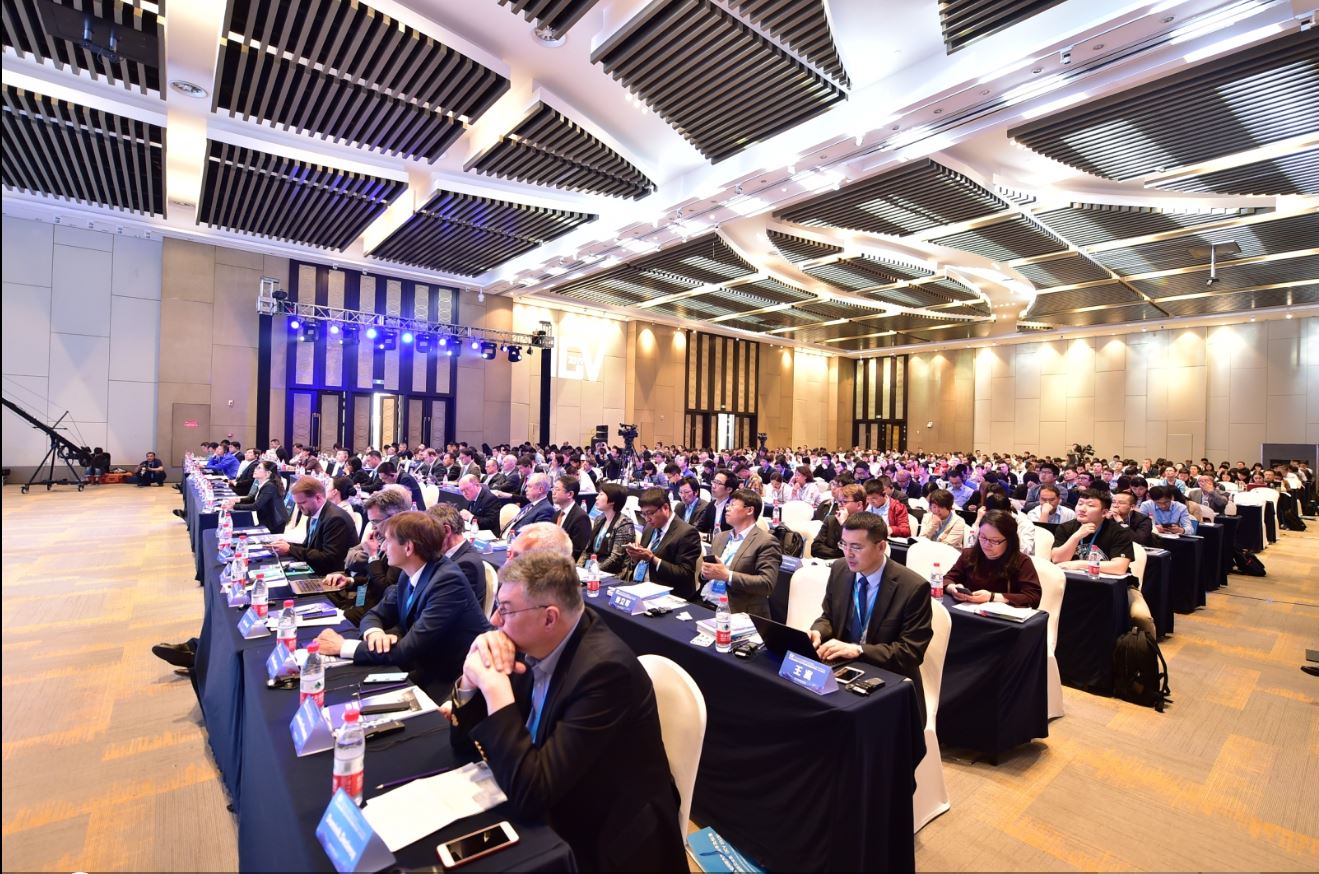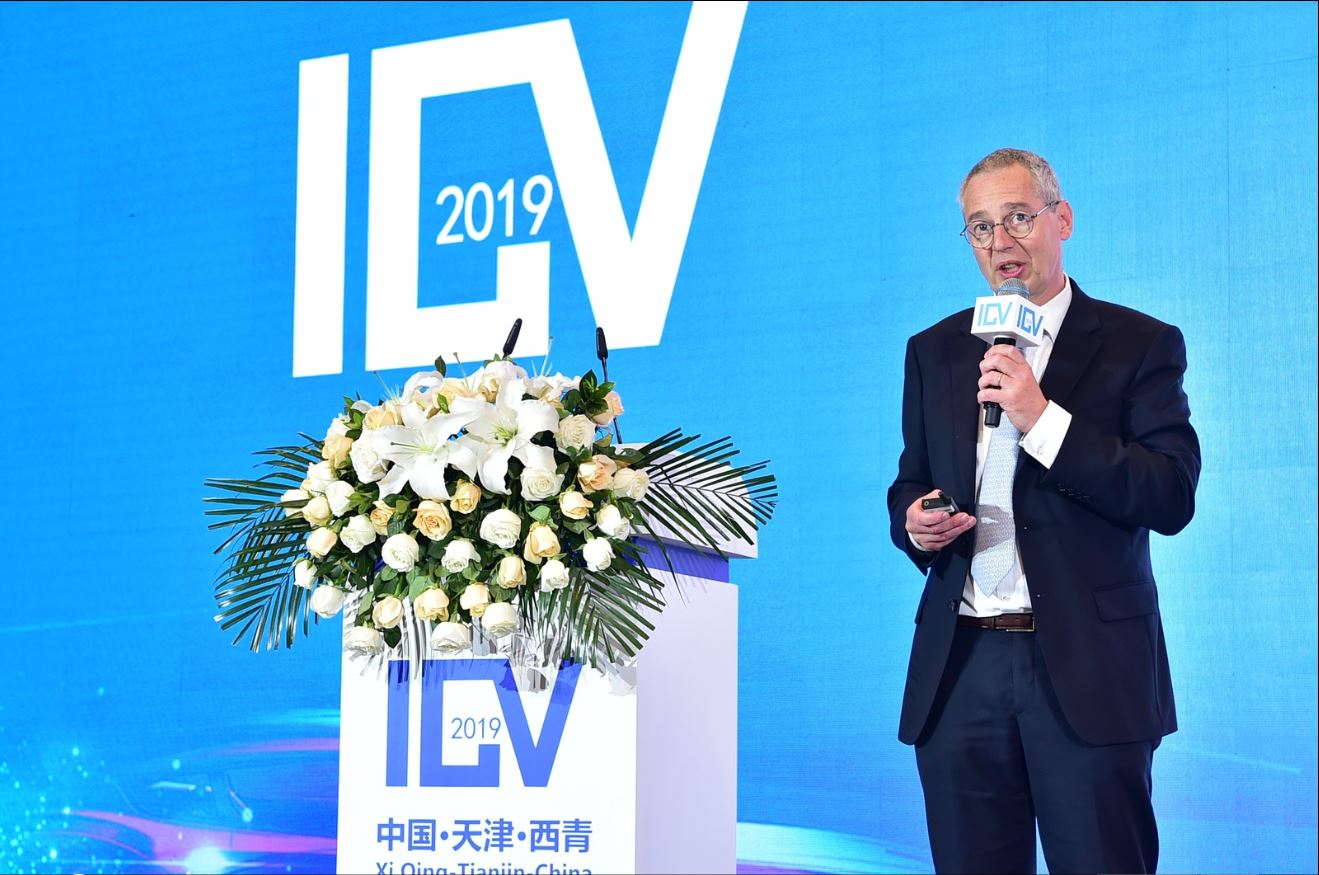 OICA and its members participated in ICV 2019. You can download presentations on key automotive topics
---
A slight decline by 1% of the global auto production compared to 2017, which was the highest level ever
Results show marked differences depending on the region, with a clear growth in Africa
After 8 years of continuous growth and a 2017 record level of 97,4 million units, global auto production in 2018 very slightly declines to close to 96 million vehicles produced (cars and trucks)
This stability however is not homogenous throughout the globe:
In Europe, although the decline to 21,3 million units is rather small compared to the 2017 level (22,2 million units) – i.e. more than 22% of the global production, the various countries show contrasting results. Germany, the United Kingdom and Italy declined by -9 % to -7%. Spain declined slightly by 1%.  France on the other hand remains a rather dynamic production zone with a growth of 2%, just like Eastern Europe where production grew by 5% to 4,2 million units. Russia experienced a more remarkable growth than in 2017, by +14%.
In America, the 2018 production of 20,8 million units represents a 21% share of the global production, comparable to the European share. In the United States and in Mexico, production remains high thanks namely to light duty trucks (+4%). Canada however declined for the second year in a row. In South America, Brazil confirmed its recovery with a 5% growth, while the crisis in Argentina negatively impacted production (-1%).
Asia-Oceania, which still represents more than half of the global production, declines by about 2% to 52,5 million units. This is mainly due to the decline of the largest global producer, China, which saw its production reduced by 4% to 27,8 million, close to the 2016 figure. Other countries in that region, such as Japan or South Korea, which benefit from a mature auto industry, experienced a certain stability. Emerging countries such as India or Thailand remain dynamic, with an auto production growth of +8% and +9% respectively. The production in India surpassed for the first time the 5 million level.
The African continent shows a marked growth of 12%, to 1,8 million in 2018, thanks to the good results in Morocco (+18%), Algeria (+17%), and South Africa (+4%).
About OICA
The global association OICA was founded in 2019. It groups 38 professional federations spread all over the world, including the main auto producing countries in Europe, in America, and in Asia.  OICA is the sole non-governmental organisation of car and truck producers accredited to the United Nations and represents their technical interests towards international institutions and organisations. OICA coordinates the global harmonisation of the automobile regulations. The OICA activities therefore contribute to the worldwide deployment of technologies and know-how in the interest of all countries. The OICA members are actively engaged in improving road safety and environmental protection and in globally harmonising technical regulations and standards. OICA also collects and publishes international statistics and coordinates the yearly calendar of accredited motor shows globally.
For detailed data, please visit www.oica.net
Contact OICA : Secretary General  – Yves van der Straaten, + 33 (0)1 43 59 00 13, yvanderstraaten@oica.net
Contact press CCFA – Comité des Constructeurs Français d'Automobiles – www.ccfa.fr  – Laure de Servigny, +33 6 70 18 88 75, l.deservigny@ccfa.fr
---
The 12 February 2019 annual OICA General Assembly, in Paris, elected Christian Peugeot, as the new president of the world automotive industry association OICA (Organisation Internationale des Constructeurs d'Automobiles) succeeding Matthias Wissmann, former president of the German association of the automotive industry (VDA – Verband der Automobilindustrie).
Christian Peugeot, current president of the French automotive industry association (CCFA – Comité des Constructeurs Français d'Automobiles), takes the presidency on the centennial of OICA which was celebrated on February 13 in the presence of the President of the French Republic Emmanuel Macron and worldwide car manufacturers.
Christian Peugeot stressed the importance of the auto industry for the global economic growth: "As the new president, I would like to warmly thank all OICA members for coming to Paris to celebrate 100 years of working together to continuously move the automotive industry forward. Their presence testifies to the importance of the automobile, which is essential for the mobility of citizens as well as for the economy of a country.
We are on the cusp of considerable upheaval and today the automotive industry needs to change profoundly for the automobile to maintain its place all over the world, especially at the heart of new mobility solutions. The challenges we are already facing are huge. CO2 reduction targets, electric mobility, connected cars and digital transformation will lead to paradigm shifts and new citizen consumption. It is essential that these challenges set the objectives to be achieved but do not call into question technological neutrality "
About OICA:
The world association OICA was founded in 1919 and gathers 39 national trade associations around the world, including all major automobile manufacturing countries in Europe, America, and Asia. OICA is the only non-governmental car and truck manufacturers' organization accredited to the United Nations and represents the technical interests in international institutions and organizations.
The OICA activities contribute to the worldwide diffusion of technology, experience and know-how, to the benefit of all countries. OICA coordinates the global harmonization of vehicle regulations. The member countries are committed to the improvement of road safety and environmental protection, and they actively contribute to the global harmonization of technical regulations and standards. OICA also collects and publishes international statistics and coordinates the yearly calendar of Motor shows all over the world.
For further information: www.oica.net
Yves van der Straaten, Secretary General, + 33 (0)1 43 59 00 13, yvanderstraaten@oica.net
Media Contact – CCFA:
Laure de Servigny – l.deservigny@ccfa.fr, +33 6 70 18 88 75
Download the press release (English)
Download the press release (Français)
---
Wissmann: Global automotive market continues growing
OICA President favors accessible markets – New balance needed between environmental and industrial policy
Ladies and Gentlemen,
May I welcome you very warmly to the OICA press conference here at the Geneva International Motor Show. Before I come to the current topics, please allow me to introduce OICA and its activities. OICA, the International Organization of Motor Vehicle Manufacturers, has 39 members, spread over all continents. The members are all industry associations and include the European Automobile Manufacturers' Association (ACEA). All the major OEMs from Europe, Russia, the US, China, Korea, Japan and India – to take just a few examples – are represented in OICA by their national organizations.
OICA has the following tasks:
Harmonization of certain technical regulations at UN level;
Preparing global figures/statistics about the automotive industry (production, sales, vehicle fleet);
Coordinating the calendar of international auto shows in the Exhibition Committee. These are the shows accredited by OICA (such as the IAA, and the NAIAS in Detroit);
Of course the most important task is drawing together and communicating the interests of the automotive industry worldwide.
Global economy is growing – risks remain
Last year economic growth speeded up all over the globe. Despite many political uncertainties and economic risks in many countries, expansion was visible on a broad front as 2018 kicked off. This is shown by the growth rates in both advanced and emerging economies. The US economy continues its upswing, and Japan is experiencing the longest period of growth for over a decade. Europe is also recovering. The labor markets in the major economic areas are showing healthy growth. This upturn is supported by the expansionary monetary policy pursued by many central banks for several years. The emerging economies also have positive developments. The Chinese economy continues to grow, and India kept up its rapid recovery last year. The recession has bottomed out in Brazil and Russia, which have returned to the growth zone in proportion to the rising prices of raw materials.
Developments on the automotive markets should be seen against this background. The latest OICA statistics clearly show that the worldwide automotive industry is still on its growth path. The global vehicle market has expanded for the eighth year in succession. In 2017 it added 3 percent and come to 96.8 million motor vehicles. This figure includes passenger cars, commercial vehicles and buses. Global production showed a similar trend (+2 percent). According to our estimates, this development will continue.
For 2018 we expect more worldwide growth, but slightly less dynamic. Our forecast is that the global automotive market will increase by around 1 percent, reaching almost 98 million units. The global passenger car market alone is also expected to add about 1 percent, to 86 million new vehicles in 2018. A look at the situation in the individual regions reveals a range of different developments.
NAFTA has eased off somewhat after seven years of growth. Production and sales remained a little down on their very high 2016 levels.
South America is recovering, although production and market volume are still a long way below earlier values. But the markets have turned around.
In Europe the positive development of recent years has continued. In 2017 both production and sales recorded their highest values since 2007.
Asia continues its growth story. Since 2005 production and sales have more than doubled, and last year the trend remained unbroken.
The African automotive market still has a very small volume and is accordingly subject to greater fluctuations. Production in Africa rose for the eighth year in succession, also starting from a low baseline.
Direct investment and free trade belong together
This brings me to the trade issues that are more important to OICA today than they have been in the past. International competition between OEM is tough, but they still come together under the global umbrella of OICA because the automotive industry is a key sector all over the world. This applies equally to many industrialized countries and to many emerging countries. Economic growth, employment and prosperity are always closely linked to growth of the automotive markets and production.
There is no country in the world that can fully satisfy the many and varied automotive demands of its citizens from its own production. And of course every country with its own vehicle production aims not only to supply its home market but also to increase its exports of automobiles and parts. For this reason, free market access and the elimination of trade barriers are so very important to worldwide growth, employment and prosperity.
Experience shows that on all markets anywhere in the world, stable direct investment and free trade belong together like two sides of the same coin of sustainable economic activity. No matter whether you're talking about North or South America, Europe or Asia: local production makes sense in the medium and long term only if export opportunities are not curtailed. And that also applies to the whole value chain: every efficient automotive economy needs a worldwide system of suppliers. OICA has therefore always been in favor of accessible markets.
All the manufacturers now have highly connected, multinational value chains right up to the final product. Around 75 percent of a car's value-added is generated by suppliers – from many countries and with several upstream supply stages. We must therefore do everything we can to remove existing trade barriers and avoid new ones. We appeal for borders to become even more open. In the long term, efficient commercial production will be possible only if the global value chains can be used efficiently.
This all benefits both employees at the facilities and the customers, who expect the most up-to-date products in high quality at economic prices – and also obtain them owing to the international division of labor. Because we want further increases in growth and employment worldwide, we support free trade and accessible markets. The necessity of this appeal for free trade is illustrated by the fact that at present the WTO lists more than 2,200 violations of principles of free trade.
There is another important point. OICA works for the worldwide harmonization of technical rules. And it does so for good reason: in a worldwide automotive market it doesn't make much sense for every individual region to have special technology requirements. Differing legislative standards and rules make the products more expensive, encumber business for the manufacturers, and do not bring any benefits for customers. When different rules are regarded as equivalent, they may then be mutually recognized, as is the case with free trade agreements, for example.
Balance needed between environmental and industrial policy
The automotive industry is in a state of flux everywhere in the world. Electric mobility and digitization are changing this sector more than ever before. We are all adapting to this – manufacturers and suppliers alike. However this is not only about new technologies requiring high levels of investment. It is also about finding a new balance between industrial policy and environmental policy – not only in Europe, but in many countries. There is no doubt that OICA takes climate protection very seriously around the globe. All our members are working intensively on further reducing fuel consumption and with it the CO2 emissions from new vehicles.
They invest heavily in research and development. CO2 reduction is a worldwide task for the automotive industry – in Europe just as it is in Asia and America. CO2 targets for 2021 vary greatly from one region to another. The European Union has by far the most challenging target: 95 grams. Japan has 105 grams, China 117 grams and the US 119 grams. Politicians should work worldwide for a coordinated approach.
When it comes to CO2 regulation in particular, Europe should be aware of developments on other markets. Unfortunately this has not been evident to date. On the contrary: the European Commission has proposed a CO2 target for 2030, which envisages a reduction of another 30 percent. In addition, a binding interim target is proposed for 2025 stipulating a reduction of 15 percent. The EU proposal generates extreme challenges for the automotive industry. From today's viewpoint it is more than doubtful whether these CO2 target values can be achieved, and this will depend crucially on the speed of customer uptake of alternative powertrains in the coming years and how quickly the public infrastructure is built.
It is right that Europe should pursue ambitious climate targets. However, we note with concern that the EU is not discussing and coordinating regulatory requirements up to the end of the next decade with other regions of the world. People have similar individual needs for safety – and not only in road traffic – the world over, and equally similar interests in maintaining our natural life support systems. We therefore believe it to be expedient and necessary to have an internationally coordinated strategy across all continents for reducing CO2. CO2 emissions are a global topic – after all, they don't stop at national borders.
This continent must therefore not distance itself too much from other regions of the world such as the US or Asia. Conversely, should not the US and Asia be able to expect this of the EU? After all, on the one hand in international competition the European automotive industry bears greater burdens than its competitors. And on the other hand, the Europeans' unilateral requirements for this common global challenge result in avoidable additional costs – that are ultimately borne by ordinary people, our customers.
Digitization enhances road safety
OICA therefore has the clear global goal of greater safety on all roads – this, too, is a worldwide goal. Digitization – all the way to connectivity and automated driving – makes a huge contribution to this, since 90 percent of accidents are caused by human error and only a small proportion is related to technical failure. Digitization, that is, connected and automated driving, supports, assists and warns drivers of hazards. It is a megatrend and is therefore also an important driver of innovation. For the associated tasks the companies also need new qualifications for their staff, and more specialists in IT and software. Many new employees have recently been hired in this field, and the companies' expertise in these forward-looking technologies is expanding greatly.
Of course these new technologies will not be implemented everywhere overnight. Yet it is clear that on the established markets – and especially in the metropolitan areas – digitization will arrive faster than we expect. Legislators all over the world now have the task of beginning everywhere to create the regulatory foundation for the wide-scale introduction of new technologies. This must be aligned with economic development and expansion of the infrastructure. These technologies will thus gradually become established around the globe. And that is what is important, in particular to benefit human beings. Because we want to improve road safety everywhere, we have to prepare the way for digitization worldwide.
Summary
Ladies and Gentlemen, please allow me to summarize. We bring you good news for the start of the "automotive spring":
The automotive industry remains a growth sector.
The global automotive market continues to grow.
Production of passenger cars and commercial vehicles is rising.
We currently see many political uncertainties in many countries worldwide. At the same time, the global automotive industry faces huge technological challenges such as climate protection, electric mobility and digitization. We need a smart balance between climate protection, and economic development and employment.
In some countries the automotive industry has to cope with a large number of trade restrictions. We must reduce protectionism and planning uncertainties because they make people's individual mobility more expensive unnecessarily.
We expect tougher competition worldwide. New players are appearing in the automotive value chains with new suppliers and new providers of other mobility services. The demands placed on the mobility of the future are changing, and they are more differentiated than they used to be.
However, we are certain that the automotive industry will master these challenges with its huge drive for innovation and its outstanding employees.
However, policymakers should also take action: they must strike a new balance between industrial and climate policy. Environmental targets and growth targets should be given equal priority and pursued at a global level. And politicians in all our OICA countries must be guided by the knowledge that accessible markets and free trade are essential to growth and employment.
---
OICA President Matthias Wissmann: "Electric vehicles offer an important alternative to internal combustion engines, however it is not the only solution on a global scale"
Paris, October 17th, 2017: during the OICA General Assembly in Indonesia, Matthias Wissmann, OICA President, underlined the positions of the participating national vehicle associations that "electric vehicles offer an important alternative to internal combustion engines (gasoline and diesel), however it is not the only solution on a global scale". The present is full of uncertainty about the future of conventional technologies. Any technology ban is definitely the wrong way to achieve a balance between industrial policy and climate protection. We must be open to technology. That means the global automotive industry needs to pursue a technology-neutral approach.
OICA is the global association of motor vehicle manufacturers, with 39 members from all continents. The members are all associations and include the ACEA. All the large OEMs and brands from the European countries, Russia, the US, China, Korea, Japan, India are represented in OICA by their national organizations.
The OICA General Assembly, hosted by GAIKINDO, the Association of Indonesia Automotive Industries, discussed the future of individual mobility, in the light of digitization and especially some political aims to stop the internal combustion technology and replace it with all-electric propulsion.
According to the OICA President, "while it clearly is the role of governments to define ambitious environmental targets with impact assessments in the face of climate change and air quality, they are not expected to dictate the technology able to meet these targets. The Industry bears the responsibility to choose and offer the required products to the consumers, while governments bear the responsibility of a technology-neutral, open and fair competition."
Wissmann added that "an overall approach needs to be taken looking at all parameters involved; this means from the energy production at the source, up to the tailpipe emissions, whether this concerns greenhouse gases or pollutants such as carbon monoxide, nitrogen oxides or particles and others." He was convinced that "such an overall approach will demonstrate that, depending on the country or region, and depending on the kind of vehicles and their usage, there may be other alternatives than battery electric vehicles alone. Internal combustion engines, for example plug-in hybrids, offer good prospects for many years to come and even more with new alternative bio and synthetic fuels."
On the digitization of cars, Wissmann noted that "this involves many issues: vehicle automation, connectivity, cybersecurity, etc. The regulatory framework will need to be addressed for many of these issues, and the vehicle manufacturers are actively supporting governments internationally to develop new certification concepts. Digitisation offers a huge potential, and new mobility concepts are emerging besides individual mobility; many consumers will however still enjoy the fun to drive their own vehicles for many years to come."
Download our press release
---
2017 Geneva Motor Show OICA Press Conference
---
VDA President Matthias Wissmann unanimously elected President of the world organisation OICA
---
2016 Geneva Motor Show OICA Press Conference
---
Global Road Safety: Vehicle manufacturers agree that legislation on vehicle design may be one of the positive contributors to improve the global situation
Sécurité Routière dans le monde: les constructeurs automobiles reconnaissent que la législation sur la conception du véhicule peut constituer un des éléments positifs pour améliorer la situation mondiale
---
---
The world's vehicles production reached 89.5 million in 2014, +3% compared to 2013
---
2015 Geneva Motor Show OICA Press Conference
---
OICA 2014 General Assembly elects a new President and Council members
---
Yong-Geun Kim elected President of OICA
Round Table Presentations
---